Home
›
Rip's Cigar Journal
rzaman
Posts: 2,650
✭✭✭
2006 was the 30th anniversary of the Don Carlos cigar created by the Fuenete family, Carlos Fuenete, sr. Since 1976, Fuente family has been making Don carlos line. The regular Don Carlos is made with Cameroon wrapper. In a tribute to his father, carlito Fuenete has created the Don Carlos 30th Anniversary cigars, Don Carlos Edicion de Aniversario. The cigar is blended from select aged tobaccos grown at Chateau de la Fuente, rolled by most skillful torcedos. Carlito swapped out the Camerron wrapper and added Shade Grown wrapper he uses on Opus X. This is truely a rare cigar in the market
The cigar is beautiful head to feet. The double bands are beautiful. The wrapper is caramel color with very little veins. This is truly an extremely complex cigar with sweet raisin, woody, earthy, sweet coca, vanilla, roasted nut, espresso flavor and aroma with round flavor and long complex finish. The cigar is medium to full bodied. I do not hesitate to say - this is one of the top five non-Cuban cigar in the market.
Wrapper: Shade grown Rosado leaf
Binder: Dominican
Filler: Dominican same as aged Opus X. I believe the fillers has something different. There is distinctive sweet raisin aroma which does not exist in the Opus X.
1/3: First puff starts with clean spicy flavor. With in couple puffs, the spice tone down and relaxed with sweet coca note with very mild sweet raisin and espresso under tone. I am drinking iced water to enjoy the full flavor. There no harshness at all. it is all about complexity, flavor, aroma, sweet aftertaste. The top of my tongue is enjoying the spice but the middle of the tongue is enjoying the mild sweet raisin, espresso aroma, the back of the tongue can feel the delicate mild tobacco bitterness which is not unpleasant at all.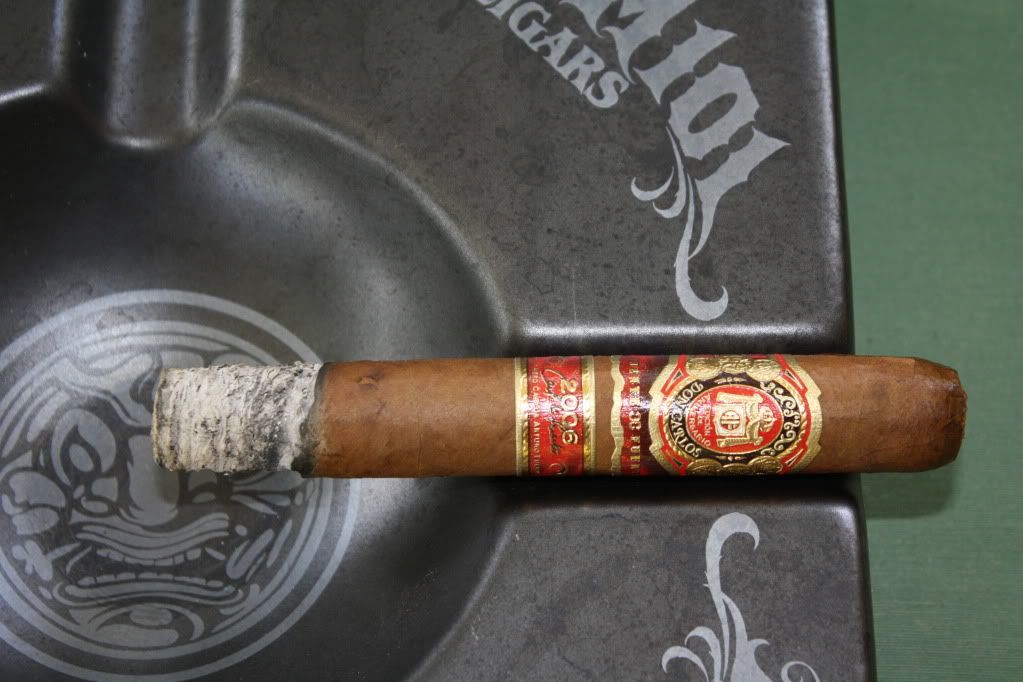 2/3: I am midway through the cigar now. The sweet coca and raisin flavors are stronger and cedar, woodsy aroma is dominating the spiceness. At this point the mouthful, creamy texture declares with unique complexity and long finish. Roasted nut has been added to the flavor profile which reminds me of a regular Opus X. Perfect burn with perfect draw. I feel slight leathery note with sweet mild chocolaty aroma. I believe this is the best moment of this cigar.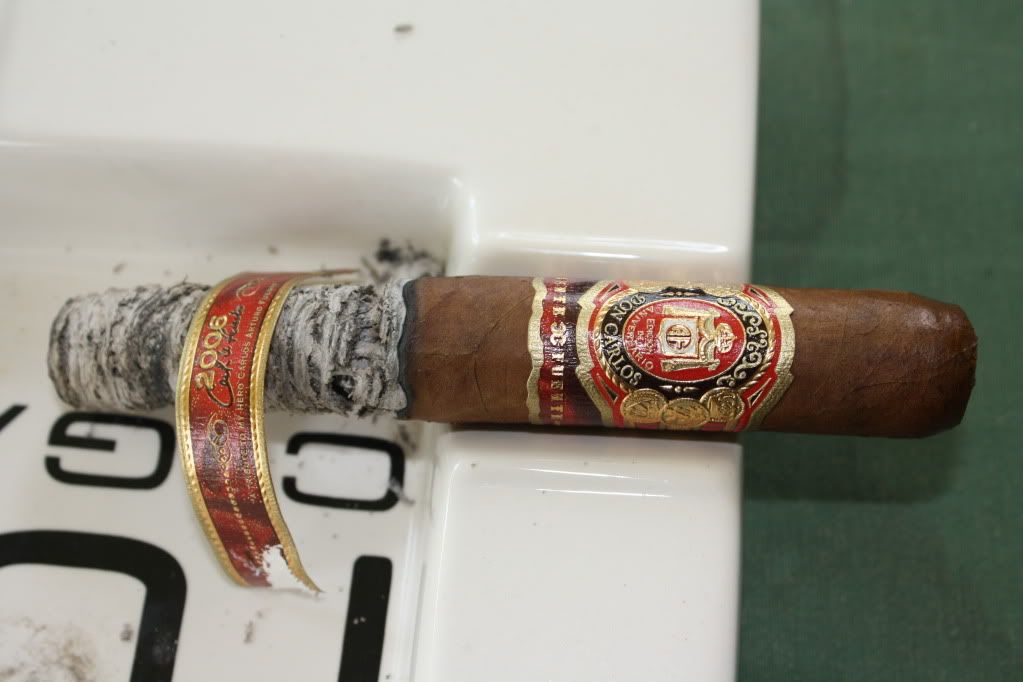 Final/3: At this moment the cigar is full bodied finish with bold coca, cedar, roasted nutty aroma. The strong spiciness is back and dominating the full flavor profile. This is the example of a perfect complex cigar. The mild vanila tone is gone, the coca flavor is gone. Now its all about strength, spice and woodiness with slight leather tone. Top of my tongue is full of spice, middle of my tongue is enjoying the leathery, woody under tone, back of my tongue is full of sweet, peppery tobacco bitterness. The smoke is extremely complex with round flavor. Though it is full bodied but I can still retrohale with creamily, delicate flavors. I am in love with this cigar.
Is this cigar worth the price? Yes, worth every single cents. I am willing to buy more of this cigar- single or a full humidor