Home
›
Tattoo Porn
alienmisprint
Posts: 3,961
✭
With the success of Ozzy's Show Your Ink thread, and the cigar porn thread, I figured we could start up a thread for amazing tattoos we come across and want to share. The only stipulation would be that full credit is given to the artist who did the piece. So, if you post a tattoo picture, also post the name of the artist who did it and possibly a link to his/her website, if you have that available.
I'll start, lol. I saw this one today on one of my MySpace updates. It was done by Chris Burnett of Art Junkies in Hesperia, CA. You can see his portfolio here:
http://viewmorepics.myspace.com/index.cfm?fuseaction=user.viewPicture&friendID=138582809&albumId=400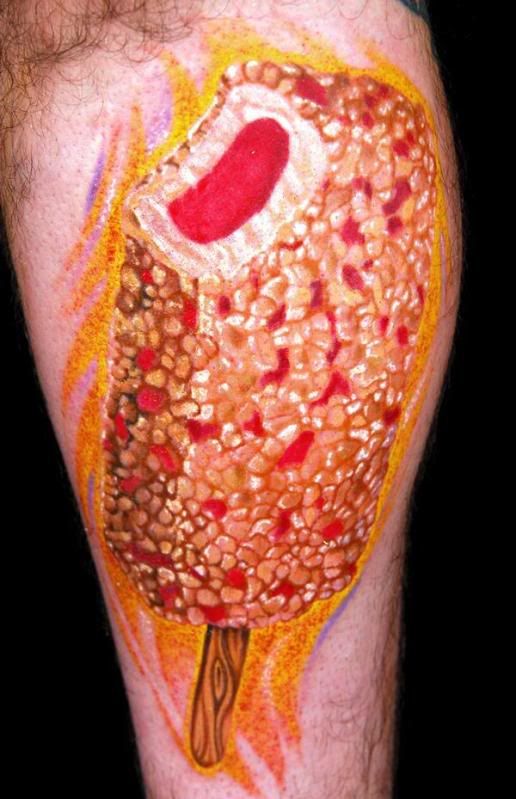 This guy is a genius, lol. Really look at this tattoo. How at first you don't even realize he used any black at all. But it has such a great sense of dimension, and the color, and how each individual pebble of the crust looks like it was individually colored. Wow. Oh, and then, after you get done looking at all that, check out the wood grain on the stick. This dude is amazing.
And if Cabi or anyone else wants to fix that into a link for me, I'd appreciate it, lol. Could you also shoot me a PM on how to do that so I can get with the times?