Home
›
Carlos Torano Signature
mrpillow
Posts: 464
After having this guy resting in my stash for a few months, and hearing numerous things hinting that it would be quite the excellent smoke, I decided I'd break it out on my day off this week. I got this in the Torano assortment sampler, 7 Torano's in the toro size that came in a little gift box thingy. Up until now I'd had the Casa Torano, and the 1916 Cameroon, both excellent smokes in their own right. With my positive experiences with Torano and the overwhelming positive responses online, I was ready to be blown away.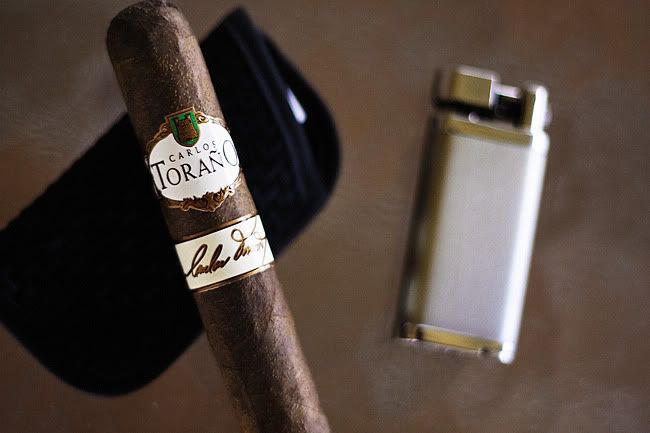 I haven't even cut it yet and my mouth is already watering =P
The Torano Signature features a rich, reddish brown colored Brazilian aripiraca wrapper, the same one found on the Exodus Gold 50 Years, as well as a few of my all time favorites, the CCOM Brazilian Label and the Kristoff Maduro series.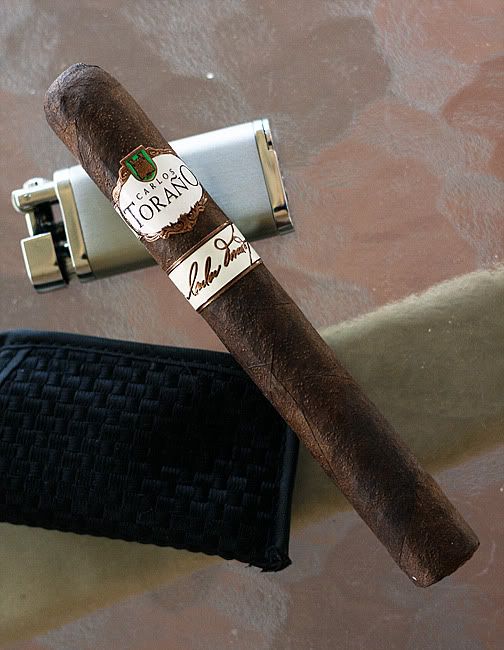 The cigar look's fantastic. The anticipation is starting to get to me, so let's get on with the smoking!
But first, a little Torano porn...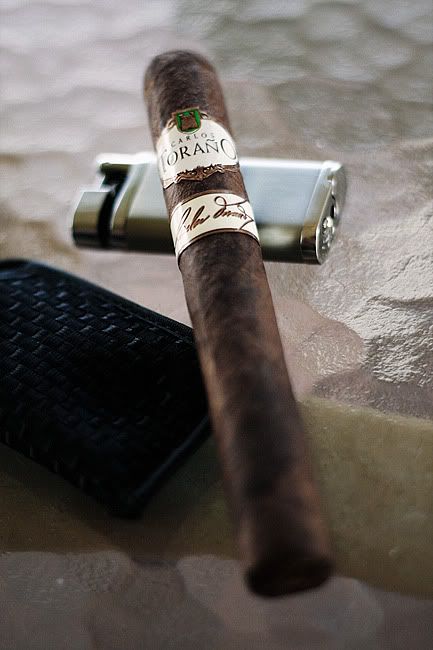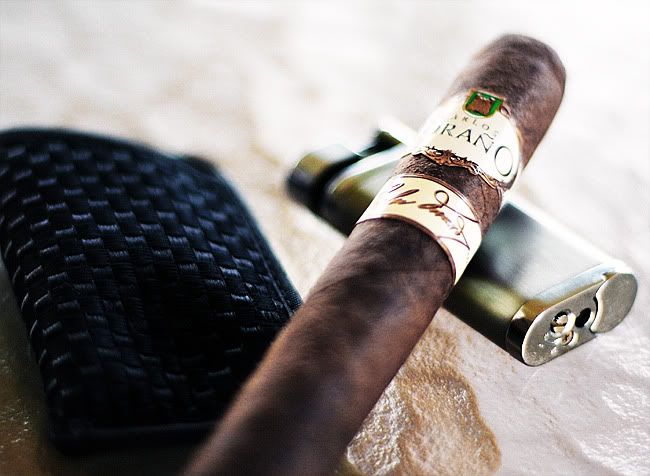 ON WITH THE REVIEW!
I opened the Signature with my little keychain punch, and the initial draw was just perfect. Prelight flavors were of heavy sweet tobacco and espresso. The light was quick, easy, and perfectly even and intial smoke output was fantastic. First few puffs released flavors of chocolate, chocolate, and chocolate. I'd liken it to a chocolate cake with tobacco frosting at this point =P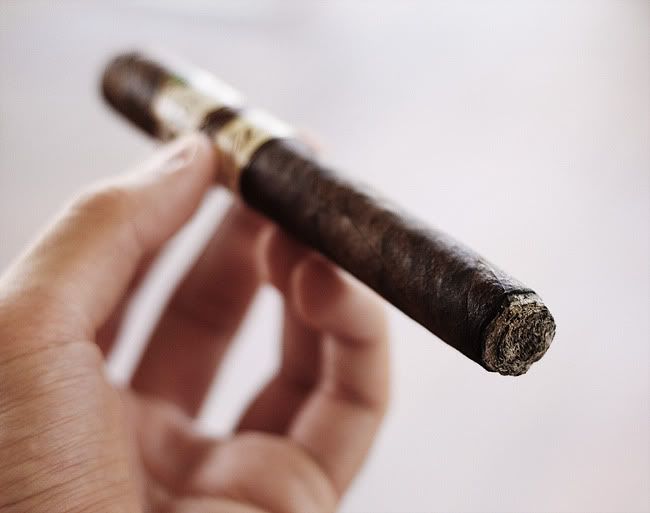 As usual I was paring this smoke with a Dr Pepper. I feel Dr Pepper works well with most any cigar, and seems to do an exceptional job of bringing out the cigars flavors in the finish and on the palette in general, rather than masking or adding new flavors to the mix. I also had a glass of cold water on hand to cleanse the mouth every once in awhile.
Through the first inch or so, the chocolate flavors continued with added notes of espresso and rich, dark tobacco. One thing I noticed was there was NO spice whatsoever, something which I found rather delicious for a change. The smoke was rich, thick and chewy and wonderfully abundant. Burn was not wavy, but was a little unbalanced. It was slowly correcting itself however so I did not worry. Body was unexpectedly mild, another pleasant surprise.
Flavors continued more or less the same, rotating in strengh through the different notes present. Sometimes it was heavy espresso, some times it was heavy chocolate, sometimes it was heavy dark tobacco. All three I happen to love, so I am certainly not complaining.
Ash finally fell after about 2", and I gave it a quick touch up light to ensure it stayed even. Burn had corrected itself by now, and the same deliciousness was continuing well into the second half of the cigar. No harshness or unpleasantness at all, just a 100% fantastic smoke up to this point in my book.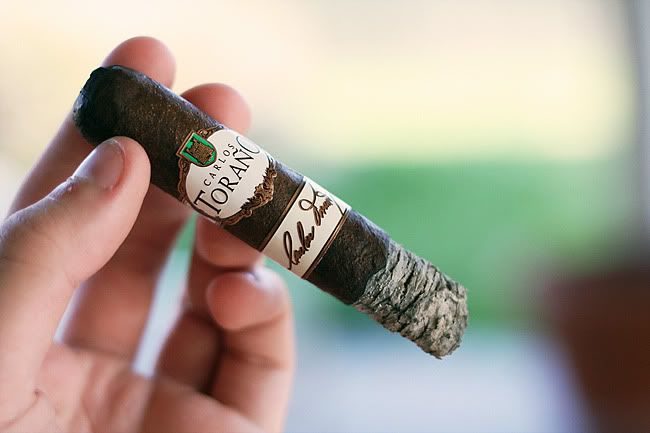 I was nearing the nub and had to remove the first band to continue. I also noticed the cigar was staying rather cool for getting this close to the finish. No complaints here....
Stayed cool all the way to the nub, and the deliciousness stayed there the whole way too. Final burn time on this one was an hour 45, almost exactly.
All in all, I was TREMENDOUSLY impressed with the Torano signature, in all categories. For those of you who are fans of the CCOM Brazilian or Kristoff Maduro, or sweet maduros in general, I would highly recommend the Torano signature. Not only is it just a fantastic smoke, it is rather affordable and easily had. Body was easy enough that you could enjoy one any time of day, but flavor was not lacking by any means. I definitely give this guy a 5 out of 5. Hell, I'll give it a 6 out of 5. I have found my new favorite cigar =D