Home
›
A. Fernandez Signature Sumatra Wrapped Lancero
docbp87
Posts: 3,521
✭
A. Fernandez Signature
7x38 Lancero w/ Sumatra wrapper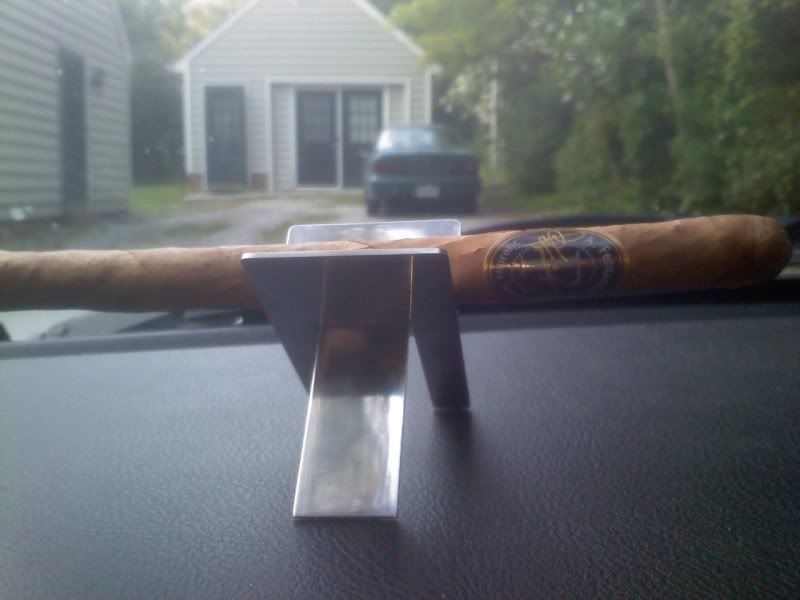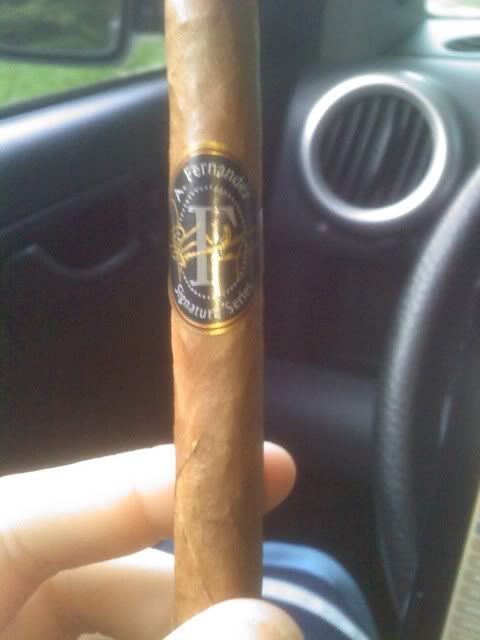 According to what I was told, this is a special size, with a special sumatra wrapper unlike the regular habano wrapper on the regular production line of the A. Fernandez signature series. It features a slightly lumpy caramel brown wrapper leaf, with visible veins, only a couple of them large enough to feel. The body gives off an aroma of mild tobacco, with a slight spice. The foot smells strongly of sweet tobacco with a slight fruit aroma on top. Very pleasant. Seams are tight, and look smooth. Overall this stick has a great handmade look and feel to it. Just got a brand spankin' new Palio cutter in the mail a few hours ago, so I'm dying to give it a try... And it is a perfect slice. I only hope everything cuts this well with this cutter in the future. Anyway, I digress.
Pre-light draw is perfect in terms of resistance. Not at all firm, but also not so loose that it feels underpacked, or like I am just drawing air. Flavor has a mild spice, a little pepper, and a heavy cedar. Nice flavors, and pretty bold for a cold draw.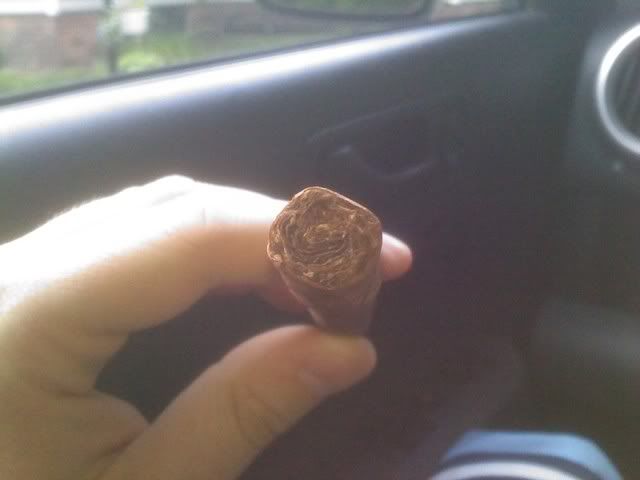 Lit at 7:44pm.
Initial flavors include a sweet cedar, and a pretty powerful spice and pepper burn over the palette. Draw is good, and after a pair of drags not producing much smoke, it finally opens up and is pretty impressive for such a small ring gauge.The smoke is very thick, and bright white in color. There is a very pleasant sweetness, though I'm not sure yet what it is from. The ash is firm, and white, with nice rings forming around it, all fairly even in shape. It is holding on just over an inch so far, which is again great for such a small ring.
There is a slight tunneling happening, and it wants to go out without pretty constant attention by the middle of the first third, which isn't great, but I knew going into it that a 38 ring gauge was going to need some babying. Dominant flavors are still cedar and a good spice and heat. This is a great medium to full bodied and flavored smoke so far, and is also well balanced, giving a sweetness from the cedar and a rich depth from the pepper and spice that borders on earthy. The sweetness I mentioned before is sort of becoming more apparent, though I'm not sure if it is really a fruit or if it is more of a vanilla bean flavor. I'll let you know if and when it becomes more apparent, which I hope it does, because I like it.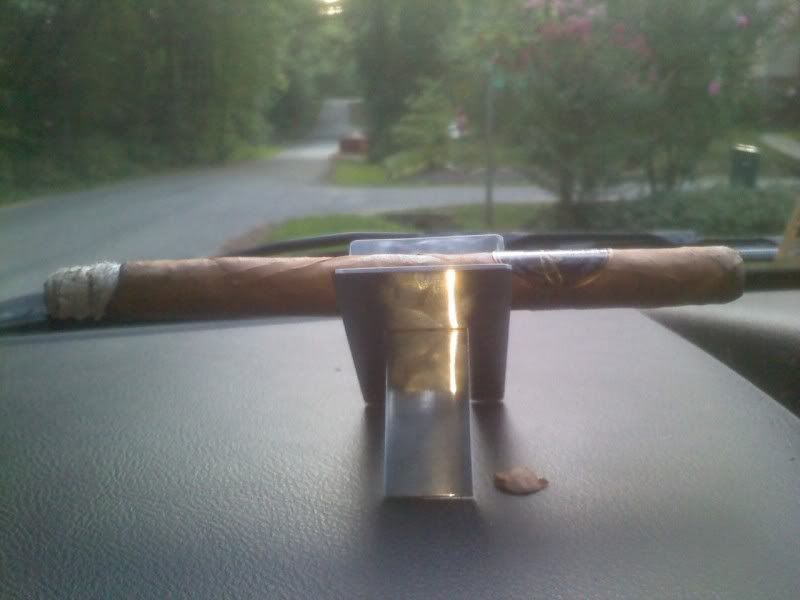 The burn line is wavy sort of off and on, but is correcting itself perfectly within a draw or two. You can just sit and watch any dips or waves catch up.
In the second third The pepper has fallen back a bit, in favor of a smooth cedar and a creamy spice, reminiscent of nutmeg and/or cinnamon, which I guess is the flavor I was trying to identify earlier.
Just getting into the last third the strength is coming up a bit. Not anything unpleasant but certainly more noticeable. Flavors aren't really changing through the last third, but are getting considerably more intense, and rich. Smoke is almost chewy as well.
Ended at 9:25 for a total time of one hour 40 minutes, which is an awesome time for a smaller cigar like this. Good all around flavors, and great balance on the palette. Strength never got above a medium-full at most, but the tastes were certainly full. Hope this becomes a regular production for AJ.