Home
›
Trades, Passes and Bombs
Look what was in my mailbox today!!!
interpim
Posts: 146
Well, I am kind of new to the hobby, and to the forum here... but wwhwang decided to hook me up with a little sampler pack after I had asked about the cigar of the month club a few weeks back. I have been in my new house a week, and this showed up in my mailbox today!!!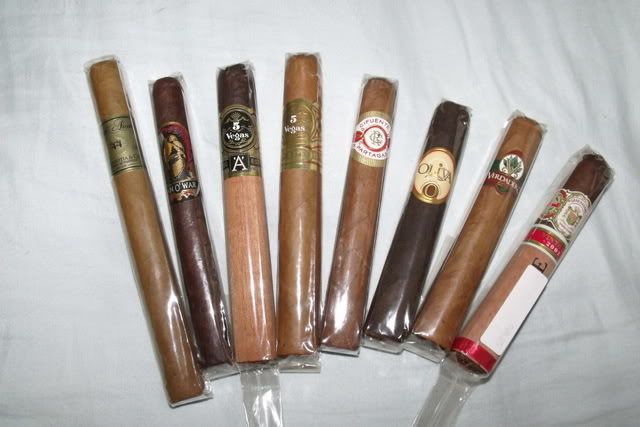 Thanks so much Wayne for the awesome gift, it is way to much... and I have been wanting to try some of these sticks out for a while now.
Catch yall later.
-Robert