Home
›
Tatuaje 7th Capa Especial
BlueRings
Posts: 367
Tatuaje 7th Capa Especial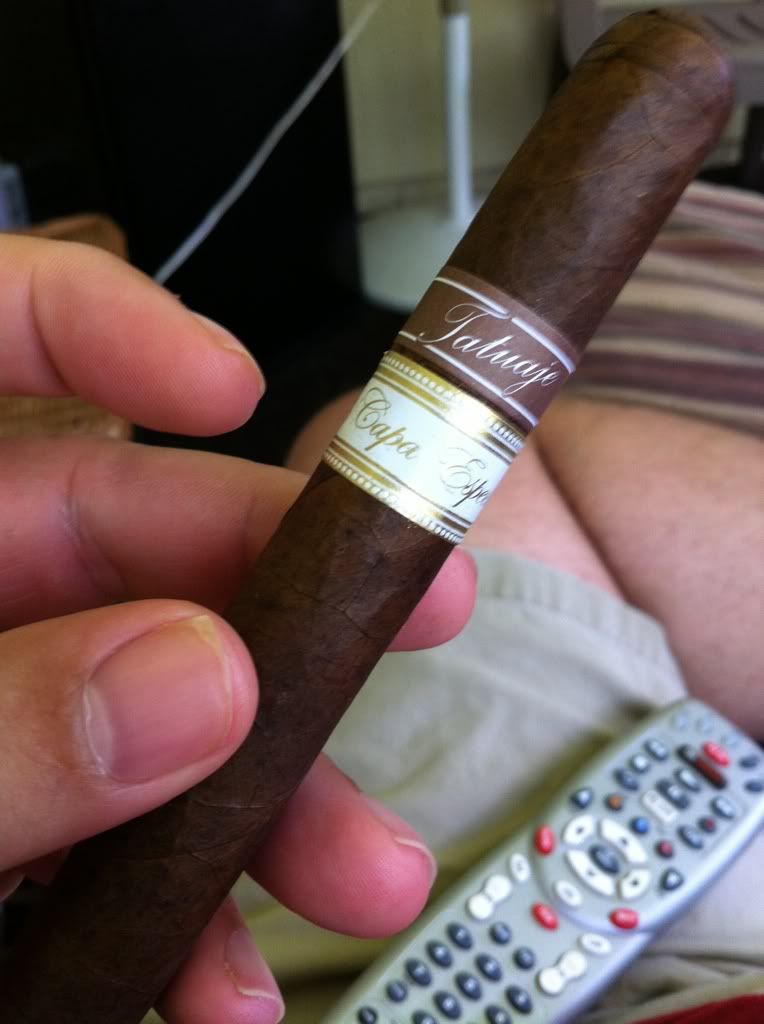 Preflight:
Sumatra wrapper very veiny with dark splotches 6x48 triple capped. The smell of peppermint is evident similar to the Tatuaje P or Boris which seem to share the same wrapper.
First third
Initial light is all Sumatran wrap with a peppermint zing. Front sides and front half of the tongue denote a peppermint bite. Some cedar comes to the party throughout the nose. First inch doesn't deviate much from the peppermint and cedar. Peppermint begins to settle and a dryness settles in the mouth. The finish is long. Creamy yet dry.  My tongue is coated which leads me to believe the peppermint flavors are overwhelming the cigar.
Second third
Starts with a chocolate note which does seems to cut the mustard a bit. This reminds me of the Tatuaje P but more so the Boris. Very nice now with some bite in the throat. A leather chewiness noted as I work through the finish which is long. Wow the mint really hits after the half way point. .
Final third
Much stronger than the Series P the peppermint doesn't let up which makes this a bit one-sided. Then, with no warning, I get a coconut almond flavor that just hit me. Which hits the brakes and takes a left turn down a side street. It's here then gone. Leather comes back just enough to spanks your taste buds. Flavor goes full strength.
Final thoughts:
 If I where to give you this cigar unbanded you would of thought I handed you a Boris. Smoking one sided by sided would be the only way to tell but my previous notes on the Boris are almost dead on except the Coconut flavor. It was so short that I would call it a fluke. If you haven't tried a Boris then this would be a close substitute. It is a good cigar boarding on great. A few months will tell stowed away. If you don't like peppermint stay far away from this one