Home
›
Viaje Oro Reserva Edicion Limitada
BlueRings
Posts: 367
Viaje VOR #5 2011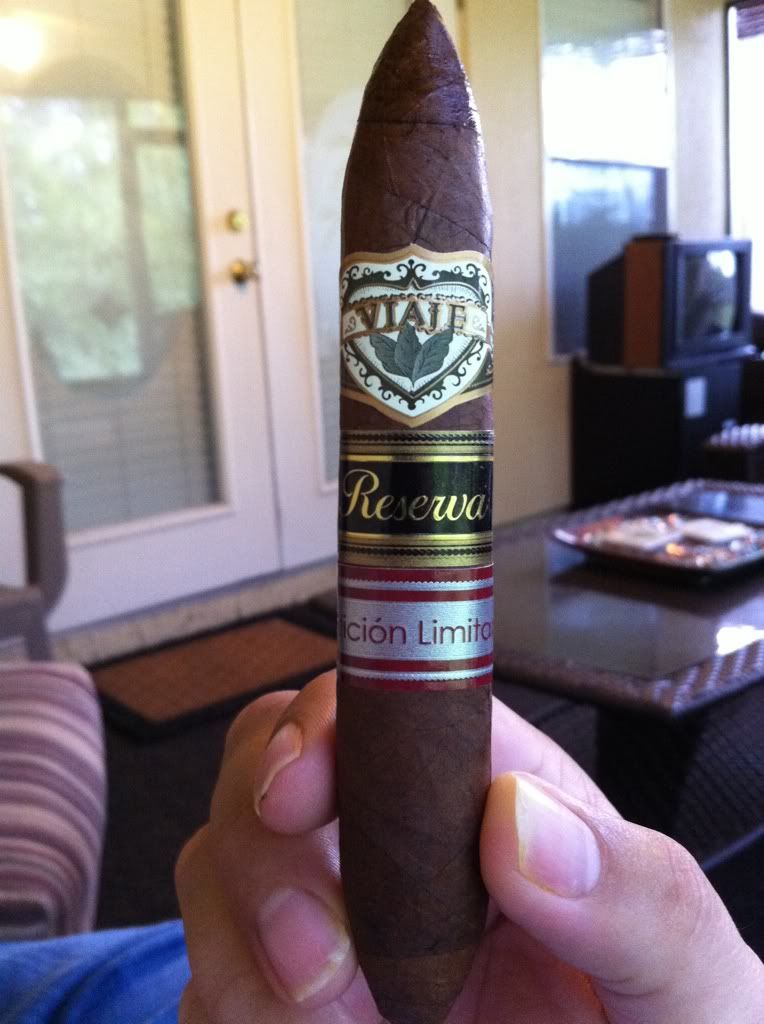 Prelight:
Wrapper is silky smooth with small veins wrapper is a reddish chocolate brown smells of black pepper with a floral sweetness. Draw is perfect with an almost pipe tobacco flavor with a spice ( cinnamon nutmeg)
First Third:
First inch of white pepper. A leather scent in the retrohale. A smell of a woodsy campfire from the smoke. Starting to develop a finish of coco but very short. No heaviness but a lot of pepper in the nose. Surprised at the nose burn but aftertaste is light on the palette. after first five hits the cigar takes off oak wood and red peppercorns come to the show. Flavors of fruity  Merlot with a woody finish. The finish is so clean. It comes on and then disappears. Some almond nut flavors come and go.
Second third:
Cigar is now a medium and the finish becomes longer. Able to retrohale 100%. The Corojo comes through with the twang. Leather returns as an oily leather. An incense begins to develop at the half way point, almost a frankincense. Red peppercorn returns. No heaviness in the mouth associated with almost any other cigar.
Final third:
Creamy oily velvety mouth feel. Still experiencing leather, red peppercorn, and oak. Frankincense, merlot fruit, and almond nut is gone. Then all of them return again making my mouth water.
Final thoughts:
I couldn't sink any lower into my chair. Relaxed and buzzing reminding me of my college days. Why this cigar made CA #2 is evident. Yes this of one of the few cigars that exhibit such complexity and refinement. It is the holy grail of cigars. If you don't believe it buy it and smoke one. If you still don't believe it quit smoking cigars.