Home
›
Clash of the Amateur Reviews - Irish v. Robby - Sponsored by MTuccelli
robbyras
Posts: 5,487
✭
That's right... Brett and I are going head-to-head to see what happens when two amateurs review the same sticks at the exact same time.
Mike approached Brett and I independently and offered to send us a selection of sticks to review. Obviously, we said yes (duh) and we will be underway Monday. That's the goal anyway.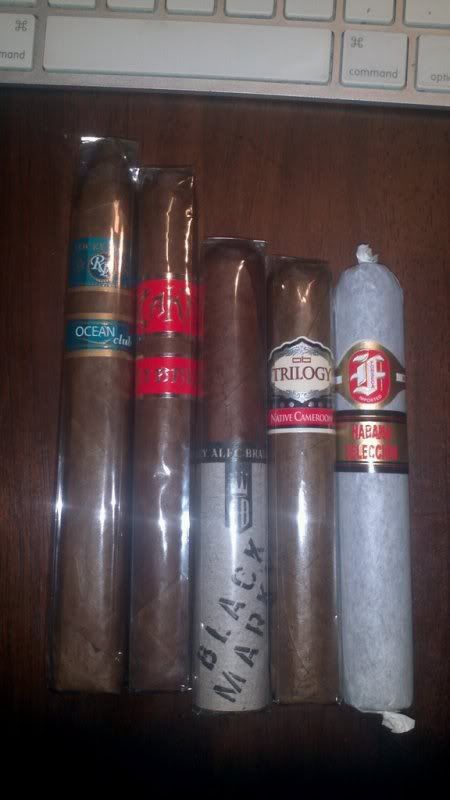 We will be posting our reviews at roughly the same time here in this thread. We will review the AKA Hybrid first, hopefully appearing here Monday. Then we'll cover the Rocky Patel Ocean Club, Alec Bradley Trilogy, Fonseca Habana Seleccion. We'll wrap this challenge up with the Alec Bradley Black Market.
Neither Brett nor myself have smoked any of these before, so it's an even playing field. Please chime in with feedback, jokes, one-liners, constructive criticism or even applause. I don't know what's gonna happen but I'd bet it's going to make for some fun reading!
I would like to thanks Mike for coming up with this great idea and "funding" this challenge as well. You never cease to amaze me with your generosity Bro. You're a great BORK and an even better person. I truly appreciate you my friend.