Home
›
Trades, Passes and Bombs
BOOOOOOOOOMMMMMM!!!!
bigjohn125
Posts: 476
I got my half of a trade with bandyt09. My mail box is destroyed, my neighbors are pissed, and I don't know if my dogs will ever come out from under the bed, but I am thilled! Thanks bandyt09.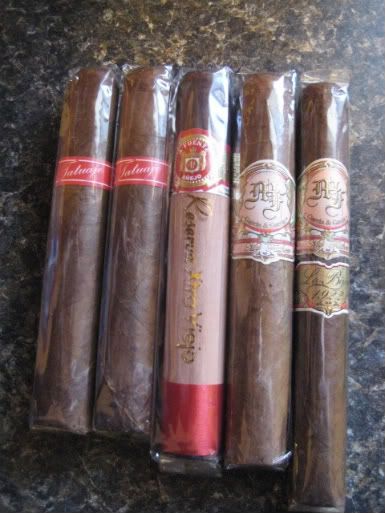 I've never had a tat or MF and the Anejo is one of my favorites. Thanks again. I can't wait to try them.