Home
›
Los Hermanos Grand Corona 5 5/8 x 46 ~ An Amateur's Point Of View
Steve2010
Posts: 1,036
✭
Ask yourself this question: "How many times have I smoked a cigar without knowing anything about it, either by doing research or by word-of-mouth?"
Today's smoke was just that. Los Hermanos. Never heard of it? Neither have I.
It was added into an order that I placed with another online retailer that got delayed one day due to them recently relocating, so they added 4 Los Hermanos in for my troubles.
I decided that since I'd never heard of it, I'd smoke it first then look it up.
The cigar is well rolled with a gorgeous Colorado wrapper finished off with a triple cap. The prelight smell reminded me of freshly baked bread with a dusting of black pepper. Some small veins are present, and the cigar seems well made with no soft spots.
Using my Xikar V-cutter, the cap provided some resistance.
The opening notes are leathery and earthy with a healthy dose of pepper. The draw was perfect and each puff yielded a huge amount of smoke that was thick and rich.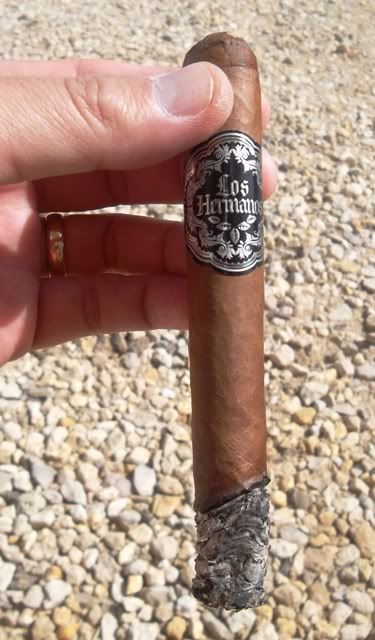 As the cigar burned, the flavors increased adding the creamy nuttiness of Macadamia nuts along with a hint of nutmeg.
The burn was fairly straight, not requiring any touchups.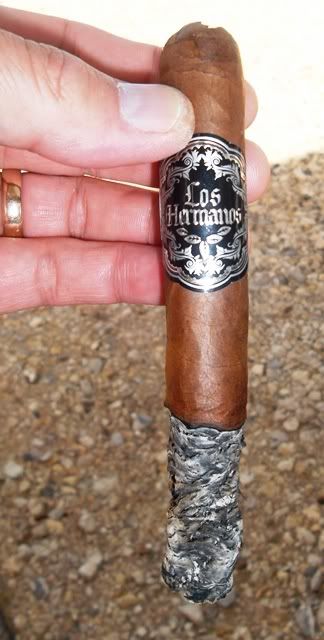 The strength was on the stronger side of medium and stayed that way throughout the burn.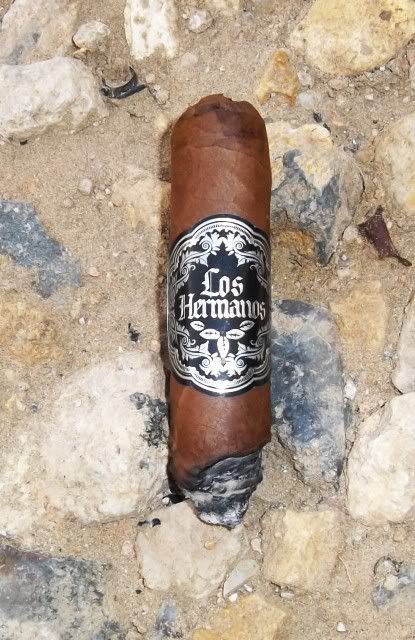 Not overly complex, the Los Hermanos is a straight-forward Nicaraguan with a really nice flavor profile.
After I got done, I looked it up. Los Hermanos translated means "the brothers". Turns out it's blended at Casa Fernandez and Tropical Tobacco using first generation Cuban seed tobacco from the Cuban tobacco guru, Arsenio Ramos.
Los Hermanos is a small batch blend and is available sporadically, so if you can find them, I wouldn't hesitate in picking up a few.