Home
›
diamond crown - maduro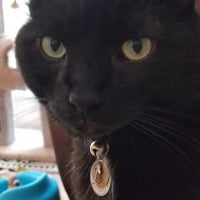 Gray4lines
Kentucky
Posts: 4,503
✭✭✭✭✭
Per request, I will just give a few notes on the diamond crown maduro.

This was a pretty lengthy cigar, though I'm not sure the exact size. The construction was solid. It felt very firm to the touch, almost no give. The bumps in the wrapper also made it seem as if this cigar was absolutely packed! It gave off a sweet, tobacco smell.

Prelight draw was also slightly sweet. Tobacco and almost a sweet hay flavor. I thought of a padron.

upon lighting, this is one bitter cigar! Not in a bad way. Just a very strong, bitter cocoa/chocolate kind of taste. Moving into the smoke, it remained bitter (chocolate) and a molasses flavor seemed to be there. The finish stuck on your tongue, and actually seemed to sweeten up. The flavors seemed very deep and complex, yet to me constant over the whole cigar.

This particular smoke was marked at $16, though I received it for free. Was is enjoyable? Yes, I would say so. I have never had a cigar with such a misleading prelight draw and prominant bitter flavor, though not a bad taste, as I said before. I probably would not drop the full price e on another, though.... thanks!
LLA - Lancero Lovers of America