Home
›
I hate having to get a new cell phone.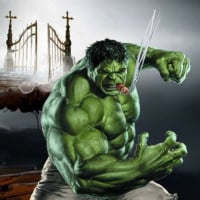 0patience
Oregon Coast
Posts: 9,720
✭✭✭✭✭
My cell phone started having problems. It just started turning off when ever it felt like it.
Which is really inconvenient.
When I bought this phone, I had to "upgrade" to a data package. I didn't want a data package, I just wanted the phone. So I finally upgraded to the data package.
So a few years later, it's dying. I go to see what new phones I can get on my plan and finally found one I liked. Guess what? I have to upgrade the data package!

So I call up and want to know why I have to get a bigger data package and they tell me because the new smart phones require a bigger data package.

So I ask which phones are available for the data package I have.............NONE!
Are you F***** kidding me?? It's a scam. They know they have you over a barrel. If you want a new phone, you have 2 choices. Get a phone that is a basic phone or upgrade.

Trust me, I'd love to have a plain old basic cell phone, but with family, friends, getting lost and stuff like that, it's really hard not have things like texting and internet. It's do-able, but really inconvenient. LOL!

I just don't like how they keep forcing you to spend more money when you get a new phone.

Ok, that's my rant.
In Fumo Pax
Money can't buy happiness, but it can buy cigars and that's close enough.
Atmospheric pressure and crap.