Home
›
Tobacco police are coming.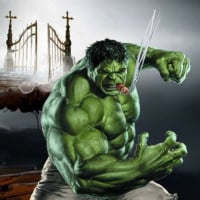 0patience
Oregon Coast
Posts: 10,048
✭✭✭✭✭
Now before you watch this video, I'm not a Ron Paul proponent (for that matter, I haven't a clue who to vote for), but this clip is right on.
We shouldn't have a tobacco police
The funny thing is, we just got emails at work that the Governor of Oregon has made a mandate that ALL state offices, buildings,
vehicles, compounds and properties
will be TOBACCO FREE.
This means that if you are on a 40 acre compound, you will have to go completely off the property to smoke or use chewing tobacco. You will not be able to use tobacco of any kind on any state property.
Since I use Copenhagen and my job involves driving to machines an hour away, I will not be allowed to use chewing tobacco at all.
People who smoke will now have to walk off the property to smoke, out in the weather.
Which means in some cases, by the time they walk to the edge of the property, light their cigarette, take one puff, it will be time to head back in.
Next, they will push to ban tobacco completely during work hours.
The beginning of the end.
In Fumo Pax
Money can't buy happiness, but it can buy cigars and that's close enough.
Atmospheric pressure and crap.