Home
›
3 Reynas Robusto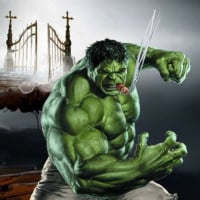 0patience
Packed up the bags and moved to Tennesee
Posts: 10,409
✭✭✭✭✭
Bigshizza sent me one of these and I decided that I would give it a try tonight.

This is what I would describe as a mild maduro. I may be totally off on that, but it has a leathery woodsy taste to it.
The prelight, you could definitely taste a leather to it.
The burn seems to go it's own way. Not sure why, but it started to act like it wanted to "canoe" and then seemed to correct itself.

It has a bit of sweetness to it, but not like a cameroon. It's subtle.
I know a lot of folks say they taste pepper in a lot of cigars, but I didn't get that with this cigar.
Cedary, leathery and a hint of sweetness, but I just didn't get any peppery spiciness.
The ash is a dark stiff ash that really didn't seem to want to fall off.

I have to wonder how this cigar would come across with some good age to it. It seemed to me that it came across a little young/green.

It's an excellent cigar, in my opinion, but I think some age on it will make it that much better.

If anyone else has tried this cigar, please let us know what you thought of it.
In Fumo Pax
Money can't buy happiness, but it can buy cigars and that's close enough.
Atmospheric pressure and crap.