Home
›
Trades, Passes and Bombs
Rip made me speechless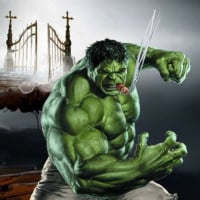 0patience
Oregon Coast
Posts: 9,634
✭✭✭✭✭
So last week, I made a comment that Ccom was killing me with the Camacho 10th anniversary deal.
It seems my good friend Rip decided I needed to have that box.
My son come in and says the mail lady dropped this off and all I could think is that I didn't order anything.
I open the box to find something that took my breath away.
Rip's kindness is only matched by his heart.
And yes, I did the pee pee dance when I saw it.
I'm still grinning ear to ear.
BEST CHRISTMAS GIFT EVER!!
In Fumo Pax
Money can't buy happiness, but it can buy cigars and that's close enough.
Atmospheric pressure and crap.