Home
›
Pipes
Smoked my first pipe...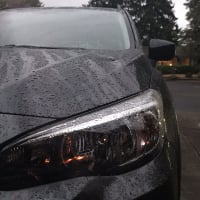 LiquidChaos66
Oregon
Posts: 3,767
✭✭✭✭
I don't know if it was just me or the tobacco but it was practically flavorless! I had a house blend from my B&M called "satisfaction" it smelled amazing but held very little taste. I did have some issues keeping it lit and did come across some gurgling. I tried the child, woman, man pipe packing technique and it had a good draw but like I said had issues staying lit. I'm gonna try the frank method next time. For my first pipe it was not a game changer... But I still have lots to learn. Advice for keeping a pipe lit?
Life is like a blind fiver. You never know what you're gonna get.