Home
›
Placeres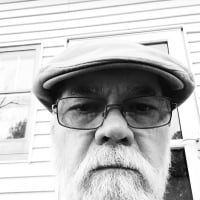 Amos_Umwhat
West TN
Posts: 7,420
✭✭✭✭✭
Smoked the Placeres from last months COTM today.

NICE!

It was the 5 / 42 size, started with sweet cocoa background over a nice toasty wood flavor, built into more of a coffee with a touch of pepper on the finish. I let it go out at about an hour, had something to do, re-lit it a couple hours later just to see how that would go, damn if it wasn't still good.

Anyone else tried these yet?

.
WARNING:  The above post may contain thoughts or ideas known to the State of Caliphornia to cause seething rage, confusion, distemper, nausea, perspiration, sphincter release, or cranial implosion to persons who implicitly trust only one news source, or find themselves at either the left or right political extreme.  Proceed at your own risk.  

"There is nothing so in need of reforming as another person's bad habits."   Mark Twain