Home
›
A mechanic has to have a sense of humor.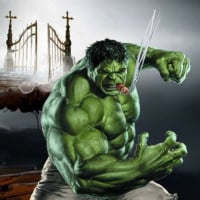 0patience
Oregon Coast
Posts: 10,012
✭✭✭✭✭
Service request: Transmission can't find 2nd gear.
Mechanic reply: Transmission knows where 2nd gear is. Driver can't find second gear. Not a mechanical problem.

Service request: Engine missing.
Mechanic reply: Found engine under hood.

Service request: brake pedal on floor not releasing.
Mechanic reply: Housekeeping problem. Cleaned out sunflower seeds stuck under pedal.

Service request: squeaking noise under seat.
Mechanic reply: Fed mouse sunflower seats from under brake pedal. Mouse happy. No more squeaking.

Service request: Hazard light switch doesn't seem to be working.
Mechanic reply: Driver was using wrong switch. Problem was a disconnect between driver brain and truck.
In Fumo Pax
Money can't buy happiness, but it can buy cigars and that's close enough.
Atmospheric pressure and crap.