Home
›
I guess I'm predictable.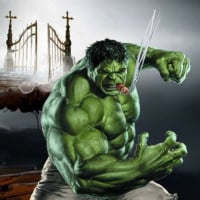 0patience
Oregon Coast
Posts: 10,395
✭✭✭✭✭
My wife and I went to the department/grocery store or what ever you call those things.
She said go look around, she'll get the things she needs and find me.
It's big. How you gonna find me?
She just smiles, I shrug and go on my merry way looking at stuff.
About 45 minutes goes by and she's all done and she comes and gets me.
I asked her if she's been looking for me long?
Nope! I knew where to find you.
HUH?
It seems I am so predictable that I would be in one of three places.
Sporting goods (guns, fishing, etc), electronics (computer, games and stuff) or candy.
Wow, she's good. LOL!
So now I realize there is no hiding from her. LOL!
In Fumo Pax
Money can't buy happiness, but it can buy cigars and that's close enough.
Atmospheric pressure and crap.