Home
›
Gurkha Rogue Rascal.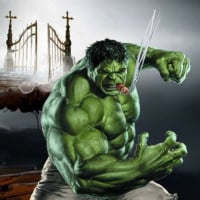 0patience
Posts: 10,665
✭✭✭✭✭
I had written this short review intending to post it here too.
If you've tried this cigar, I'd like to know your impressions of it and how far off base I am.
I'm not a big Gurkha fan, but in researching another cigar, I came across the Rogue.
It sounded intriguing, so I tried one. In trying it, my impression was that I must have gotten a fluke.
So I tried my second Gurkha Rogue Rascal, thinking the first one was a fluke. I have to say, what ever Gurkha is doing now, they should keep on doing it.
While it still has a bit of a green taste to it, I think that with a little rest, this could be a very good cigar. Cedary, Woody and earthy definitely come to mind. But there is a taste of molasses to it.
While a lot of descriptions state that there is spice and red pepper, I wasn't getting that a lot. I did get more of a molasses, cedar taste to it. And you can almost taste some cherry in it.
This thing has tons of flavor. I'm totally surprised by it the second time around.
The construction was not perfect. Kind of the standard thing that plagues Gurkha. Some soft spots, slight burn issues and that sort of thing, but a smooth draw. If you can get past the slight construction issues, this is not a bad cigar at all. I can't believe I'm saying that.
So, if you get a chance to smoke one of these, don't let the Gurkha name put you off. Try it. It has loads of flavor to it and I think you'll be very surprised. I was. Not to mention the totally cool band. LOL!
In Fumo Pax
Money can't buy happiness, but it can buy cigars and that's close enough.
Atmospheric pressure and crap.