Home
›
Cigar 101
Ideal Palate Development Sampler?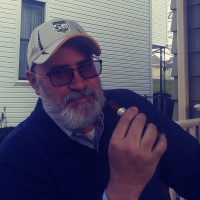 Puff_Dougie
Mr. Rogers Neighborhood
Posts: 4,599
✭✭✭✭✭
This may be a stupid question, but if you were to put together the perfect sampler to help someone new to cigars to develop their palate, what sticks would you include? Would there be an ideal mix of smokes that you think would provide a broad experience of different strengths, flavors, and blends? If you had to pick, say, six cigars for an Intro to Palate Development Sampler, what would they be, and why?
"When I have found intense pain relieved, a weary brain soothed, and calm, refreshing sleep obtained by a cigar, I have felt grateful to God, and have blessed His name." - Charles Haddon Spurgeon