Home
›
MOW Virtue Churchill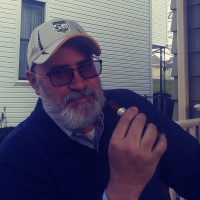 Puff_Dougie
Posts: 4,599
✭✭✭✭✭
A beautiful, mild, sunny Sunday afternoon provided the opportunity to try a longer stick that I received awhile back from Medic45 in a trade. The MOW Virtue has been on my want-to-try list, and I was excited to spark it up. So I brewed a pot of coffee and headed for the front porch.
This cigar is very well constructed, with a smooth and virtuously seamless Connecticut seed wrapper cloaking a mix of Nicaraguan long fillers. The unlit draw offered a mild taste of wood and cream, and the first few puffs after toasting the foot met my expectations of a smoke worthy of the MOW brand, but dialed down a notch or two to appeal to milder cigar enthusiasts.
Progressing through the first third, I found the draw to be somewhat tight, and the smoke production was minimal. I attributed this to the length of the Churchill, and resorted to a draw tool to improve the experience. This worked for the next few puffs, creating both an easier draw and more smoke volume, but after a few minutes the draw tightened up again and the smoke dwindled. The flavors continued to please the palate, with notes of nuts and cream, along with a hint of white pepper becoming more discernible toward the halfway point. I used the draw tool three of four times through the first two thirds of the smoke, which, although slightly annoying, was effective in keeping the draw open and the smoke at a more enjoyable volume.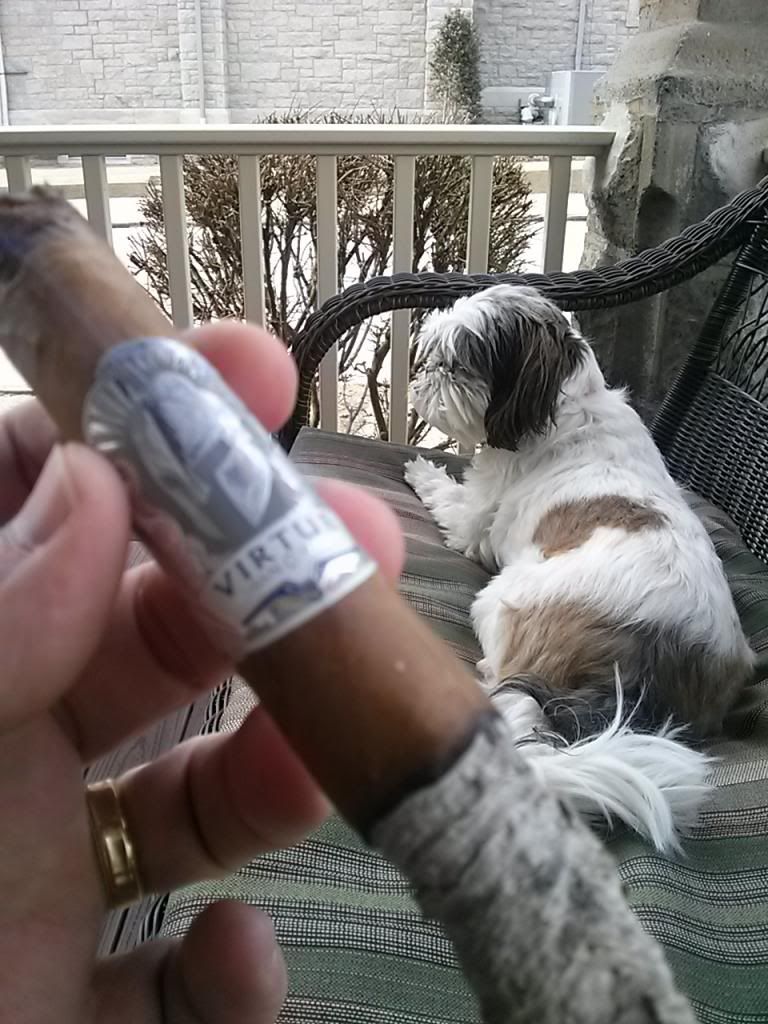 The burn was even through the first two thirds of this cigar, and the ash held in lengths of about an inch and a half between each tap-off. My smoking buddy, Emily, seemed to enjoy the aroma as well. Moving into the last third of the stick, the draw became easier and the smoke billowed freely. The taste of sweetness and mild pepper became more distinct, and were nicely complimented by coffee with light cream.
It was not until the very last two inches that the burn became a bit uneven, but this may well have been the result of puffing more quickly. Still, I was able to smoke the Virtue down to a short nub (with the help of an elk-horn nubber courtesy of Stubble), and found myself not wanting this smoke to end.
Great tasting and very well-made smoke, which I highly recommend. I will definitely be looking for these on a regular basis.
"When I have found intense pain relieved, a weary brain soothed, and calm, refreshing sleep obtained by a cigar, I have felt grateful to God, and have blessed His name." - Charles Haddon Spurgeon