Home
›
Crossfire Corojo!!! I need more!!!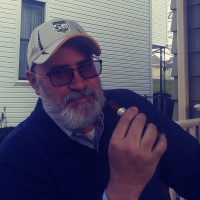 Puff_Dougie
Mr. Rogers Neighborhood
Posts: 4,601
✭✭✭✭✭
Reached into the humi this evening and pulled out a Crossfire Corojo. Can't remember who sent this stick to me, but it was fantastic! Perfect draw... even burn... tons of smoke... nice flavor profile. I loved it and I gotta get me some more!! Anybody know where to get them?
"When I have found intense pain relieved, a weary brain soothed, and calm, refreshing sleep obtained by a cigar, I have felt grateful to God, and have blessed His name." - Charles Haddon Spurgeon