Home
›
Need some ideas for my upcoming...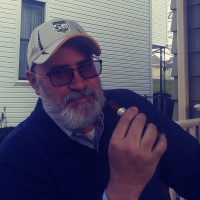 Puff_Dougie
Mr. Rogers Neighborhood
Posts: 4,601
✭✭✭✭✭
28th wedding anniversary. Problem is, the tag team of a bad first quarter and the tax man have severely restricted the family budget. So, I'm looking for ideas for something cool to do to celebrate that are very inexpensive or free, but would be memorable and romantic to her.

What are some of the best low budget romantic activities you've done with your significant other (aside from the obvious answer)? Thanks in advance for the help.
"When I have found intense pain relieved, a weary brain soothed, and calm, refreshing sleep obtained by a cigar, I have felt grateful to God, and have blessed His name." - Charles Haddon Spurgeon