Home
›
My lemon tree.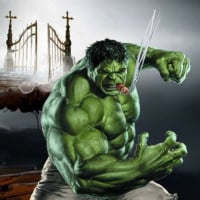 0patience
Packed up the bags and moved to Tennesee
Posts: 10,511
✭✭✭✭✭
My lemon tree now has lemons and blossoms.
I'm pretty stoked about it.
The first lemon is growing pretty good. It is still about the size of a cherry, but it's something.
Normally, we can't grow citrus here, but the lemon tree and Mandarin tree I got are hardy for the Northwest, but will have to come in during winter and since the lemon tree will be producing all year round, I'm fine with that.
Anyways, here is how it is looking. I put an arrow to the little lemon. LOL!
In Fumo Pax
Money can't buy happiness, but it can buy cigars and that's close enough.
Atmospheric pressure and crap.