Home
›
Trades, Passes and Bombs
LiquidChaos66 equips - leather case of virtue +6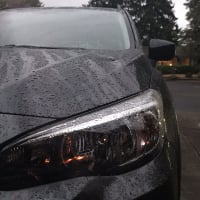 LiquidChaos66
Oregon
Posts: 3,767
✭✭✭✭
Lol. I'm a D&D nerd. Sorry. So in my quest to retrieve info on leather carrying cases I encountered a wandering mercenary. He told great stories of a fabled leather case of virtue which contained treasures Of unknown beauty. Through many days of venturing through the wilderness and battling through hoards baddies I finally stumbled into a cave tht showed little promise (also known as my workplace). I searched and scowered every nook and cranny and came up empty handed. Saddened and downtrodden I came to rest my weary body. Shortly after dozing off I was awoken by a mysterious maiden (my assistant manager). She came bearing gifts from afar. She hurled a parcel at me which I was able to dodge and avoid taking any damage. I checked the parcel for any possible traps and spent a short period of time examining the runes trying to dispel the mystery of its origins. Soon I gave up and sliced it open with my trusty +2 dagger of opening... Which I have lovingly named Letter Opener. I read the note inside and unwrapped the many glories hidden within.
Many many thanks to George! I've been dying to try the MOW Virtues! Can't wait to get one lit up! The case looks and feels awesome too! I think this will work perfect! Planning on building a small removable tray to hold my lighter and cutters to go inside!
Life is like a blind fiver. You never know what you're gonna get.