Home
›
Reviews of Royln's 30
brianetz1
St. Louis, MO
Posts: 4,134
✭✭✭
So Royln's 30 bomb has sat for about 2 days and I was eager to get into them. Then i had an idea, I have never really "reviewed" cigars before so why not take these 30 cigars, pop my review cherry here on Ccom, and do a little review journal on them. Thanks to Royln for including me in this epic bombing run and hopefully i do him justice here.
First one out of the box is the old school Pepin blended 601 Green label (not to be confused with the current blend. Someone with greater knowledge correct me if i am wrong, but the blend was changed correct?) Per Royln this cigar is 2+ years old and as i said to him had a cello that was about as dark as he is.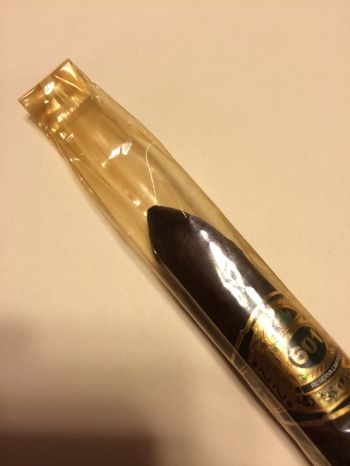 Upon taking it out of the cello the Oscuro wrapper is dark, smooth and oily to the touch. The perfecto is pretty much perfectly rolled and i don't see a blemish on it. Some really nice work done by the roller. The cap clipped nicely with my xikar guillotine and took to the flame perfectly.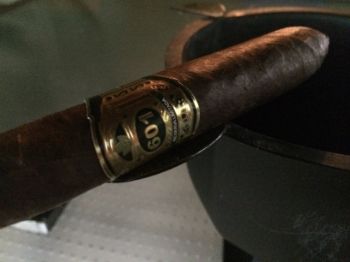 You will have to bear with me on the flavors, I'm still a relative newbie and can't pick up all the crazy flavor notes some reviewers can, so hopefully over the length of this thread you will see me picking up some different notes. The initial flavors off of the cigar are pepper and almost a bitter dark chocolate. The pepper isn't overwhelming but definitely there on the retro. The chocolate is like a baking chocolate, not much sweetness to be had yet.
The ash held for the first third of the cigar and then dropped on its own (into the stinky not on my lap thankfully) At the 1/3 mark the pepper is muted and only there on the lips and the bitter chocolate is in full effect with some.....maybe.....leather in there.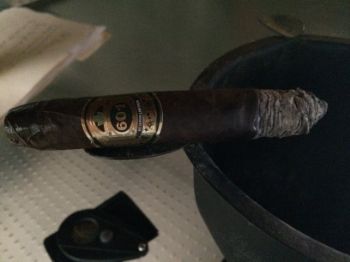 The flavors remained the same throughout the cigar. Not much complexity to the cigar. Straight forward bitter chocolate overtone with leather thrown in there from the 1/3 mark on down.
The construction was darn good on this cigar. Burn line was perfect throughout the cigar, and the only small issue was that the band pulled up the wrapper a little when i took it off. (probably my fault) With about an inch left it got a little too hot and it was time to move on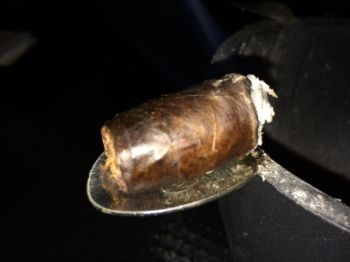 Overall it is a solid cigar that I would smoke again, but i wouldn't go out of my way to grab a 5 pack.
Any critiques from you veteran reviewers would be welcome.