Home
›
Ancient Warrior... what??? It's a Gurkha???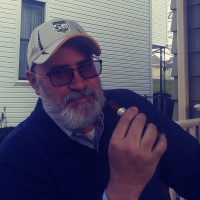 Puff_Dougie
Mr. Rogers Neighborhood
Posts: 4,599
✭✭✭✭✭
Picked up one of these at my local B&M. It was outstanding! Enjoyed every puff and nubbed the dang thing! And it was a Gurkha!! Liked it so much I grabbed another for the road. Very nice cigar!
"When I have found intense pain relieved, a weary brain soothed, and calm, refreshing sleep obtained by a cigar, I have felt grateful to God, and have blessed His name." - Charles Haddon Spurgeon