Home
›
Viaje Collaboration 2014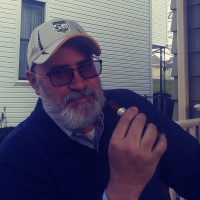 Puff_Dougie
Mr. Rogers Neighborhood
Posts: 4,599
✭✭✭✭✭
I used to have a review thread, but I can't seem to find it, so I'll just post this on its own. Been eyeing up this stick since I received it from Royln a few weeks ago. Haven't tried many Viaje cigars, but they've been on my want-to-try list. Then I got a killer head cold and couldn't smoke anything for a week! Finally feeling better, so I busted this puppy out and took it for a spin.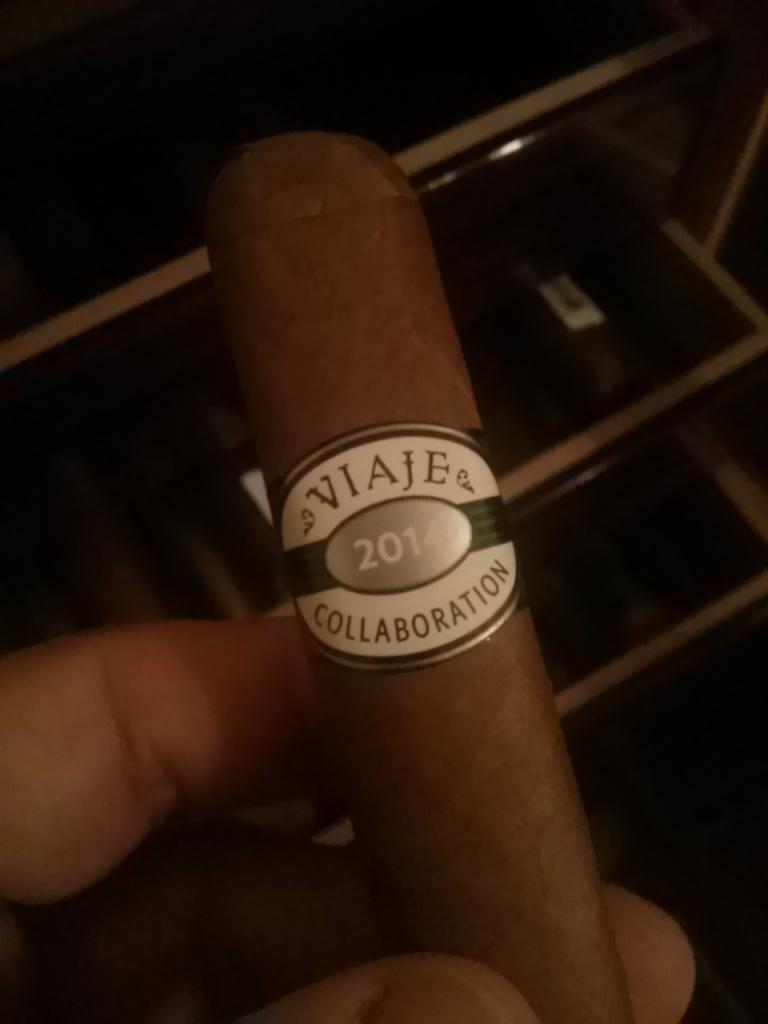 Viaje Collaboration 2014
Wrapper: Nicaraguan Corojo 99
Binder: Nicaraguan – Aganorsa leaves
Filler: Nicaraguan – Aganorsa leaves
Size: 6 x 52 "Toro-box pressed
Body: Medium
First impression after removing the cello was that this is a finely crafted cigar. Perfect box press, smooth wrapper, very few veins, triple cap and closed foot. The pre-light aroma was a tantalizing earthiness with floral undertones. Upon toasting the foot, the draw was easy and the smoke production was fantastic. Even burn through the first half and only one minor touch up required after that.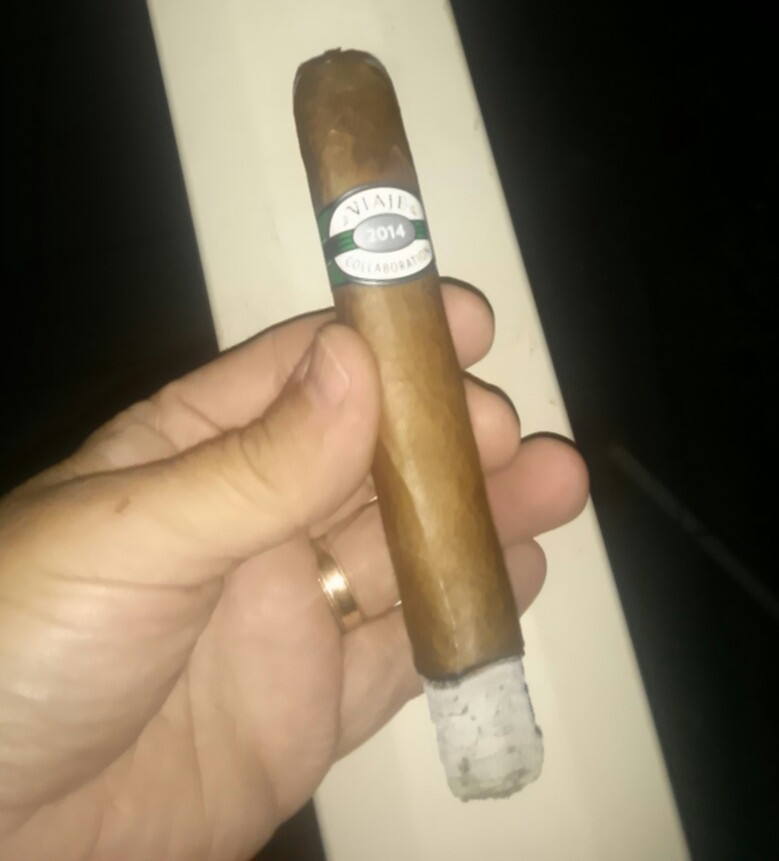 ' The flavor profile quickly intensified and became quite complex. I'm still not great at discerning subtle notes, but there was a wonderful mixture of sweetness and spiciness unlike any cigar I've tried so far. Pepper? Caramel? Graham cracker? My palate was working overtime on this bad boy!
This was a fantastic cigar, and I have a new appreciation for all the Viaje fanatics out there (Yes, I'm looking at you jsnake). I will be looking for more of these, and anything else from Viaje I can get! Thanks again for this wonderful smoke, Royln!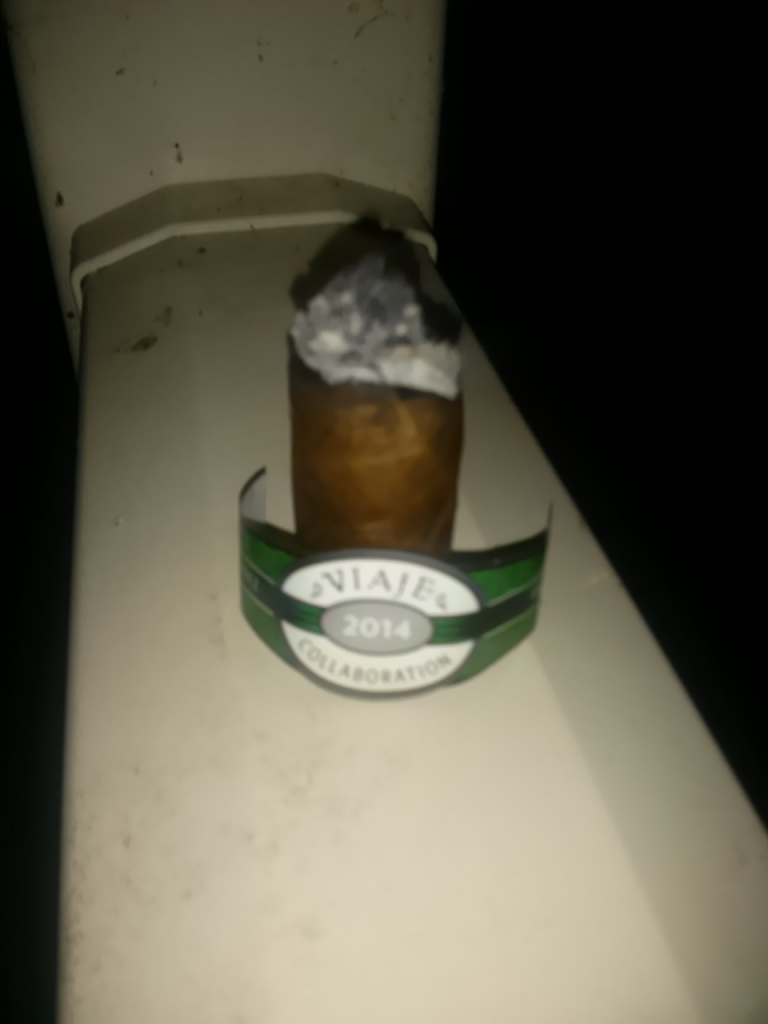 "When I have found intense pain relieved, a weary brain soothed, and calm, refreshing sleep obtained by a cigar, I have felt grateful to God, and have blessed His name." - Charles Haddon Spurgeon