Home
›
Prayers and Support Appreciated...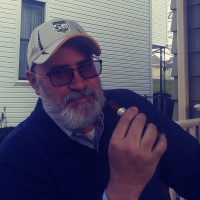 Puff_Dougie
Mr. Rogers Neighborhood
Posts: 4,601
✭✭✭✭✭
My business partner's cousin, a 27 year old husband and father, paramedic and volunteer fire fighter, was just diagnosed with a very rare and aggressive form of cancer with a 10-15% survival rate. Please pray for him and for his family.
Here is a link to
MORE INFORMATION
and a way to help the family if anyone is so inclined.
"When I have found intense pain relieved, a weary brain soothed, and calm, refreshing sleep obtained by a cigar, I have felt grateful to God, and have blessed His name." - Charles Haddon Spurgeon