Home
›
Trades, Passes and Bombs
Frankenstein's Revenge...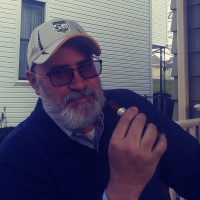 Puff_Dougie
Mr. Rogers Neighborhood
Posts: 4,601
✭✭✭✭✭
So, apparently encouraging people to slam AJ with birthday bombs is a bit like messin' with Sasquatch, cuz I came home from work today to find that Dr. Frankenstein had gone all Rambo on my mailbox...
Totally awesome collection of smokes, brother! Love the My Father Especial, the Animal and the Leccia White and looking forward to trying the others. You da bomb... literally! Muchas gracias!
"When I have found intense pain relieved, a weary brain soothed, and calm, refreshing sleep obtained by a cigar, I have felt grateful to God, and have blessed His name." - Charles Haddon Spurgeon