Home
›
Trades, Passes and Bombs
Gosh Oh Mighty Jim! Thank You!!!
FireRob
Posts: 1,890
✭✭✭
Big Jim (can we still call him "Big" with the weight loss?) BigShizz said he was sending me something a little special despite my pleas not too. Well here it is.
The Camacho Ditka HOF box to add to my collection of Camacho, Mike Ditka and Camacho/Ditka stuff (yes I consider it three different collections, its a sorting nightmare)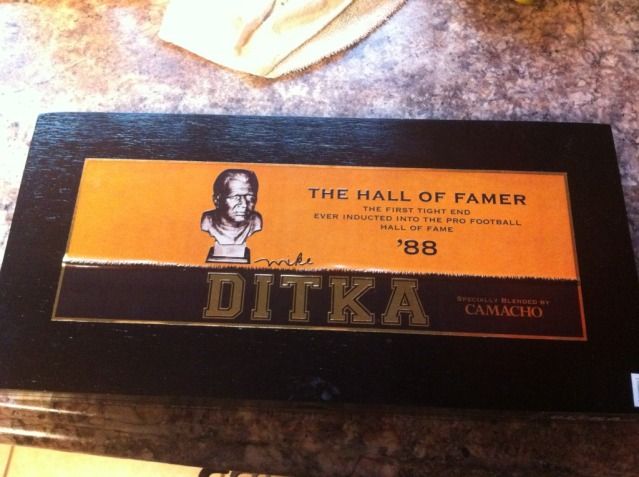 And of course we all know Jim can't just send an empty box, so he filled it with some great stuff!!! What can you tell me about the one on the far left of the pic and the red and white one with the silhouette? I forgot already what the names on the bands said they were to read up on them. Very excited to add all these to the humidor and you either knocked it off my wish list or made it easier for me to deside to finially smoke one I was holding off on cause I figured it was going to be the only one I'd ever see.
Jim you truly are the spirit and soul of this forum! THANK YOU VERY MUCH!!!