Home
›
Trades, Passes and Bombs
Like a opossum up a gumtree...
Stubble
T E X A S
Posts: 6,736
✭✭✭✭✭
That's how happy I am!! Chemnitz dealt a heavy blow with this line up for his Christmas Photo Caption thread! Brad, you must have ESP...I've been wondering about the Partagas 1845 Extra Oscuro the last couple of days, and now I get to try one!
Look at these beauties...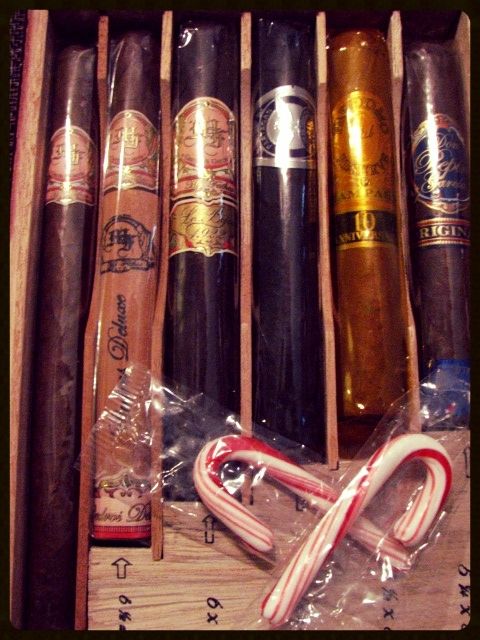 Thanks for the bonzer selection and the cool contest, several replies had me laughing!
Hey, you gonna eat the rest of that corndog?