Home
›
General Discussion
Cult Cigars?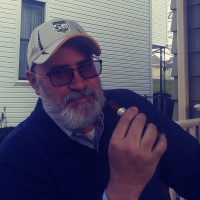 Puff_Dougie
Mr. Rogers Neighborhood
Posts: 4,601
✭✭✭✭✭
Anybody have any experience with this company? Several months ago, they ran a promotion to get their name out in local smoke shops. They had a printable coupon for two free cigars. To claim them, you just had to take the coupon to your local smoke shop, and have the owner call their local rep. Promotion said nothing about the smoke shop having to buy the sticks. They just had to call.

I took the coupon to my buddy's shop, and he called the Cult rep and listened to the pitch, then gave them my info. Never got any free cigars. I emailed them, and a dude replied that he would look into it. Still no sticks.

Anybody else try "redeeming" their coupon?
"When I have found intense pain relieved, a weary brain soothed, and calm, refreshing sleep obtained by a cigar, I have felt grateful to God, and have blessed His name." - Charles Haddon Spurgeon