Home
›
Engine swap question...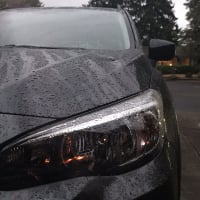 LiquidChaos66
Oregon
Posts: 3,767
✭✭✭✭
Currently my '66 mustang has the 200 straight 6 in it. Great motor but rather tired and gutless. I would love to upgrade it to a 289 or 302. I loved the 289 in my first mustang and would prefer to install one of those more than anything else. I know there is a lot to do to the car when installing a v8 instead of a straight 6. But do I need to do a conversion from 4-lug to a 5-lug setup? I know its recommended but im gonna be installing a front brake conversion to disks soon and would hate to put the money into something that I have to do away with. Thanks in advance!
Life is like a blind fiver. You never know what you're gonna get.