Home
›
Trades, Passes and Bombs
Please pass the lotion...
Stubble
T E X A S
Posts: 4,313
✭✭✭✭✭
The Buffalonian strikes again!! I got to the post office too late yesterday to pick this up, don't think it would have mattered as the Haz-Mat crew was scurrying around like ants and giving me dirty looks. Found out this morning why...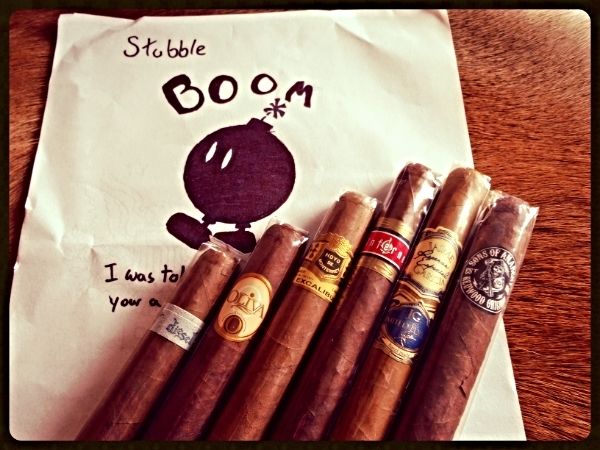 Thanks a ton Bill, these look great and are some of my favorites!! I've never had the Inferno or the Hoyo Excalibur, really looking forward to those!!
Watch yer six bud!!
Hey, you gonna eat the rest of that corndog?