Home
›
Hoyo de Monterrey Epicure No.1 (ISoM) - review
youngryan216
Posts: 1,127
✭✭✭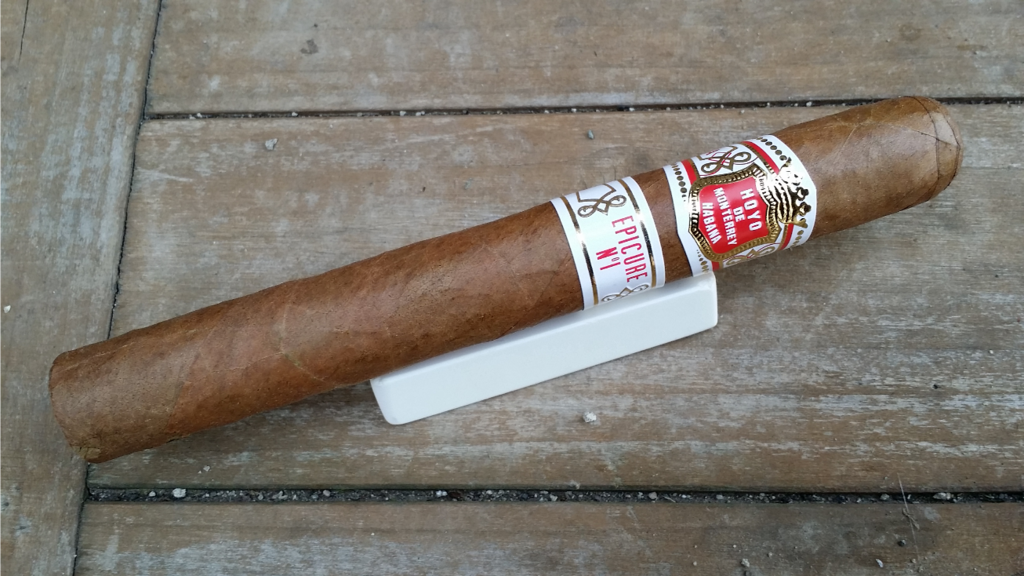 The
Hoyo de Monterrey Epicure No.1
is a charming Cuban cigar I found to have absolutely no offensive qualities. The cold taste is incredibly sweet and slightly vegetal -- very reminiscent of sweet peas. The wrapper has a slight crack near the foot and some teal spots mostly near the head. The wrapper is incredibly thin, but very aromatic. Its caramel colored wrapper shows some red highlights in the sun even though there is very minimal oil sheen.
There are some small, soft spots in the body of this cigar, but the burn and draw seem unaffected. The flavors coming through right away are of roasted peanuts and aged tobacco with a slightly vegetal taste. As the stick hits its sweet spot about an inch and a half in, some maple sweetness comes through and really offers up a balanced, cereal-like taste profile.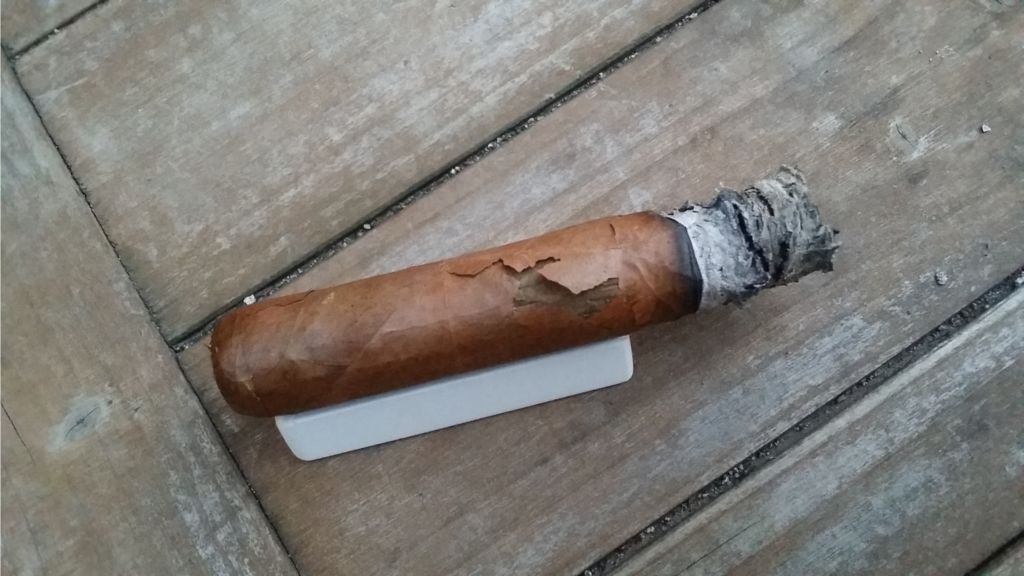 Despite a few wrapper flaws, this stick smokes beautifully and has a great balance of flavors and strength. A little too much glue on the band makes a small rip in the wrapper when I attempt to remove it. The tear gets bigger as the burn progresses, but the draw and tastes remain relatively consistent.
Towards the final third, the cigar does not heat up but maintains a mellow medium strength with only the slightest aged spice zing left on the tongue and nostrils on the retrohale.
The last thing I will say is how impressed I was with the texture of the wrapper. . . (Nostalgia Warning) Whenever my dad bought a new baseball glove, he would always stretch it out and slap on some Saddle Soap to soften the new, tough leather. This cigar's wrapper was very similar to the texture I felt when I ran my fingers over the palm of one of my pop's freshly oiled gloves -- really just buttery smooth.
Thanks Brad for the smoke, I really enjoyed it. It was a great way to celebrate my last day in Ohio. Long ashes friends.
-Ryan
ISO Ramrod and Ron Mexico