Home
›
New phone help!!!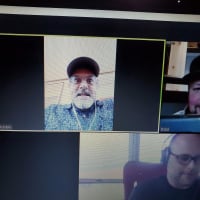 avengethis
Sorry, I ate all your bacon!
Posts: 5,485
✭✭✭✭✭
So come Sunday I can upgrade my phone. Currently I'm running a Samsung Note II. I'm with Verizon and will be staying with them. I think I am narrowed down to 3/4 phone to choose from but just looking to see if any of you have experience with any of these.

Samsung Note 4
Samsung S6 or the S6 Edge
HTC One M9

and discusss.....
Team O'Donnell FTW!

"I've got a great cigar collection - it's actually not a collection, because that would imply I wasn't going to smoke ever last one of 'em." - Ron White