Home
›
Advice on how to get some extra cash for an amazing opportunity?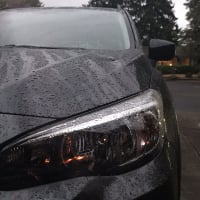 LiquidChaos66
Oregon
Posts: 3,767
✭✭✭✭
So I am not one for panhandling or begging/asking people for money. My finances are very stable but leave little room for funds for a new position I have been given...

I was recently appointed as the Clan Graham Society Games Chairman for the Portland Highland Games! The Continental Convener Vice President of the Clan Graham Society gave me the honor to represent our Clan name and heritage for my local Highland Games!!!! I am so beyond honored!

Here is where the funding question comes in. There are a lot of things that I will need to buy to make this happen. Im sure I can bits and piece it together through the year but there are a couple big items that will be hard to pass by the wife as something I need to buy for the Clan tent display. Anyone have any ideas of heritage foundations or sites that I can join to try to get some outside funding for materials and display pieces?

As this position is a volunteer based community and the Clan Society is a non-profit foundation , they don't have much along the lines of financial assistance for Clan representation. They do cover tickets and the entry fees for my first years spot in the Highland games... but other than that its all up to me...
Life is like a blind fiver. You never know what you're gonna get.