Home
›
Trades, Passes and Bombs
Jeff done messed up....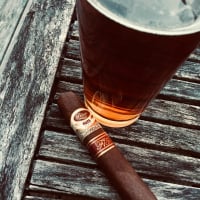 smoke_em_if_you_got_em
Posts: 4,990
✭✭✭✭✭
Dude sends me a bomb last week when I was out of town. My oldest daughter sends me a pic of a flat rate box....so i tell her to open it carefully!!! 

Seems that Jeff was thinking about me when he was packing up his gang war box...Great selection of sticks bro. 

But please note...you are on my ROdar!!