Home
›
Trades, Passes and Bombs
C-Love sampler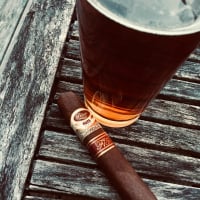 smoke_em_if_you_got_em
Posts: 4,979
✭✭✭✭✭
Chris was telling me via text about a few cigars that he recently purchased/smoked and next thing I know I am hit with a DC # for a package.....say wha? 
Sticks arrived today and they all look yummy. The Roma looks like it could be an
@ss
kicker so I will proceed with caution when smoking it. Thanks bro
FYI everyone..I sent him a lil something too!!