Home
›
Anyone work for a fresh Startup company???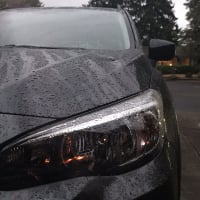 LiquidChaos66
Oregon
Posts: 3,767
✭✭✭✭
I was approached by a friend with a proposal to work with him as his employee. He has an amazing business plan and the company (by all logical thought) should actually be fairly successful. I cant reveal any info about the company cause it is still in the works. He has worked with lawyers/attorneys and has had several investors make offers well over the $5mil mark....
Here is my question... Has anyone here taken the risk of going to work for a brand new fresh startup? What risks did you consider, what contingency plans did you have and would you make that leap (again if you have done it already)?
Life is like a blind fiver. You never know what you're gonna get.