Home
›
Trades, Passes and Bombs
Shizz is on a mission...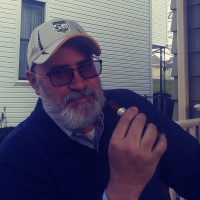 Puff_Dougie
Mr. Rogers Neighborhood
Posts: 4,599
✭✭✭✭✭
to bring back the OG's that have been AWOL from the forums. Fortunately, I was in the backyard mowing for (hopefully) the final time this year when THIS exploded on my front porch...
As always, Jim, you rock! I've been dying for an Eiroa and my local guy has been out of them for months. The others are mostly new-to-me and old favorites. I will be trying to be more active on the forums, but right now I'm studying for a big test and trying to keep up with business and family and it's been pretty overwhelming.
You guys are the best and I miss you all!
"When I have found intense pain relieved, a weary brain soothed, and calm, refreshing sleep obtained by a cigar, I have felt grateful to God, and have blessed His name." - Charles Haddon Spurgeon