Home
›
So how are you?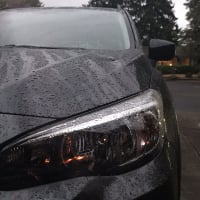 LiquidChaos66
Oregon
Posts: 3,767
✭✭✭✭
Ive been having a hard time keeping up here. lol Work, home, genealogy work and family have been taking up most of my free time. lol
So how are you all doing? Whats new and whats everyone up to? Any upcoming projects/vacations/plans for you?
Ive just been pluggin away with research on my genealogy, working on my Graham Clan tent for the 2016 Highland games and spending time with the fam. lol
Life is like a blind fiver. You never know what you're gonna get.