Home
›
Hors d'oeuvres, anyone?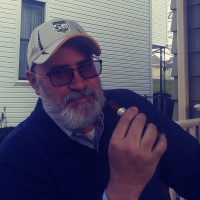 Puff_Dougie
Mr. Rogers Neighborhood
Posts: 4,601
✭✭✭✭✭
So, my buddy is hosting a whiskey tasting party, featuring about a dozen high end scotch and bourbon selections. I want to take some hors d'oeuvres but I have no idea what goes well with scotch and bourbon. 

Any suggestions? 
"When I have found intense pain relieved, a weary brain soothed, and calm, refreshing sleep obtained by a cigar, I have felt grateful to God, and have blessed His name." - Charles Haddon Spurgeon