Home
›
General Discussion
My hygrometer died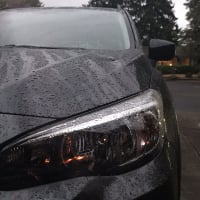 LiquidChaos66
Oregon
Posts: 3,767
✭✭✭✭
Well... I looked in my humidor on Friday and noticed my hygrometer display was blank... WEIRD!!!!! Got a new battery and swapped it out. Its toast. :-( I had a good 4 year run with it. lol I have a small dish of water and my 65%rh  Heartfeldt bead tubes. They hold my levels perfectly so im not too worried about how the humi is doing.
So I need a new one! Im looking to keep it under $25 not including shipping....Suggestions? I saw a few options here on CCOM. but wanted to hear from you guys.
Life is like a blind fiver. You never know what you're gonna get.