Home
›
Service worker tips.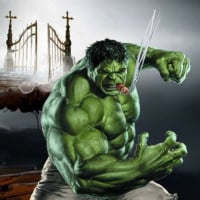 0patience
Oregon Coast
Posts: 9,634
✭✭✭✭✭
In one week, I have had 2 firsts in my life regarding leaving tips for service workers (Waitress/waiters and servers).
I have left the largest tip I have ever given and I walked out of a restaurant leaving absolutely no tip.

The largest tip.
My wife cooks and she likes an ice blended coffee.
We had one day recently that was 85 degrees. That may not be too warm elsewhere, but here in the NW it is very warm. And with her in a kitchen all day, I could only imagine how hot it was.
I had the day off, so I swung by Dutch Bros coffee (which has her favorite ice blend coffee) and was gonna pick her up her favorite to help cool her down. LOL!
So I get there and couldn't remember what it was she always got.
The barristas (what ever they are called) knew exactly what one she always gets, so he has me covered. 

I bring Momma her coffee and she is happy as hell. Which made me look very good.
Scored big points. LOL!
So I get to thinking, these folks at the coffee shop made me look really good, so they should be rewarded. I tell the wife I am pulling $50 for a tip for them.
They always make her smile and treat us really good.
Made their day. LOL!


No tip.
Now, I have to imagine that to be a "chef" at a pancake restaurant, cooking an egg and omelet should be pretty basic, right?
the wife orders a ham and cheese omelet and I order a sampler with eggs over hard.
Being specific, over hard, no runny yoke.
The order shows up and not only is the yoke runny, it is broke and most the white isn't even cooked!
Missy cuts into the omelet and a lot of the white isn't even cooked!
I tell the waitress that the eggs aren't cooked right and all she says is, I can see that.
WTF?
So we pay for a meal that is hardly edible and leave no tip.

I had never left a restaurant not leaving a tip.
Their attitude about it sucked, their food sucked and paying for a meal I couldn't eat left a bad taste in my mouth.

You ever get good service so much that you left an extra large tip or so crappy you left no tip?
In Fumo Pax
Money can't buy happiness, but it can buy cigars and that's close enough.
Atmospheric pressure and crap.