Home
›
Tool trucks.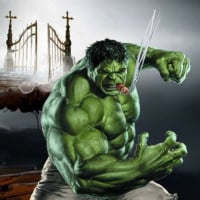 0patience
Oregon Coast
Posts: 9,727
✭✭✭✭✭
Rant begin.

Some of you may not know what these are, but anyone in the automotive, truck and heavy equipment industry knows these leaches.
They prey on young mechanics who are just starting out and convince them to make purchases they can't afford and then when they can't "pay up", they take most their tools.

There are 4 major predator tool truck brands and they are all the same. 
Their sales people prey on the fact that these younger techs need tools and they get into those trucks and see all the "shiny things" and really do need them.
But they can make payments, they tell them. Only $100 week and you can handle that.

My son is now in a shop and has my old roll away and top box and they see this new young guy and this 35 year old tool boxes and want to sell him something "more functional".

Rant done.
In Fumo Pax
Money can't buy happiness, but it can buy cigars and that's close enough.
Atmospheric pressure and crap.