Home
›
206 days of rain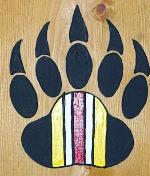 0patience
Oregon Coast
Posts: 8,954
✭✭✭✭✭
206 days of rain Per year in my town.
With 127 days of sunshine.
That leaves 32 days of just crappy grey weather.

Sometimes I hate this place (the town I live in).
There is no crisis that a good cigar can't cure.
In Fumo Pax
Money can't buy happiness, but it can buy cigars and that's close enough.
Atmospheric pressure and crap.

Post edited by 0patience on