Home
›
Trades, Passes and Bombs
I know a cat that needs skinning.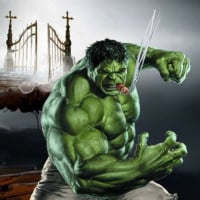 0patience
Oregon Coast
Posts: 9,803
✭✭✭✭✭
So I go to the mailbox, cause I see my good buddy Doug and cbuck conspired against me and there is a tracking number on one of the posts. And when I looked, it was like, Oh wait, that's me! Crap.
So I go to the mailbox, it's destroyed from those 2 hooligans, but in the aftermatth, I see the key to the large package box in my mailbox. 
Ok, Momma must have ordered something. 
I turn the key, thinking it was something the wife ordered from Amazon.
At the last second, that little voice in your head that says, "this doesn't look right." went off. 
BOOOOOOOM!!!
@kswildcat
leveled the entire community mailbox.
What the hell?
Did they have a run on skinny monsters?
Dude, that is way too much! 
In Fumo Pax
Money can't buy happiness, but it can buy cigars and that's close enough.
Atmospheric pressure and crap.